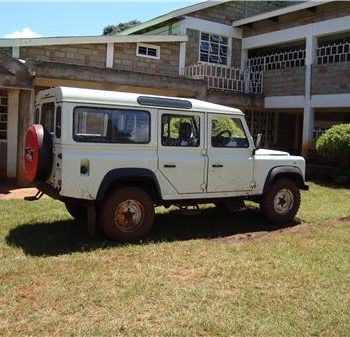 Volunteer Motor Mechanic – Kimilili, Kenya **
Skill Needed:
Motor Mechanic
Indicative in country cost for a two week visit:
£850
(Not including cost of flight to the country or vaccinations)
IcFEM need an experienced volunteer motor mechanic to help maintain and develop their small fleet of vehicles including:
2 Landrovers (Model 109 and 110)
1 Toyota Hilux Double Cabin pickup
1 Mitsubishi Pajero
1 Mitsubishi/F4 lorry
2 Isuzu buses
The work will initially involve an assessment of the state of each vehicles and reporting on this.
A major challenge for the organisation is the acquisition of spare parts and adequate servicing.  They would also like help with:
Support for finding spare parts
Servicing of the vehicles
Design and establishment of motor vehicle workshop and garage
Stores management and develop an inventory.
Length of visit would be negotiable from 2 weeks.